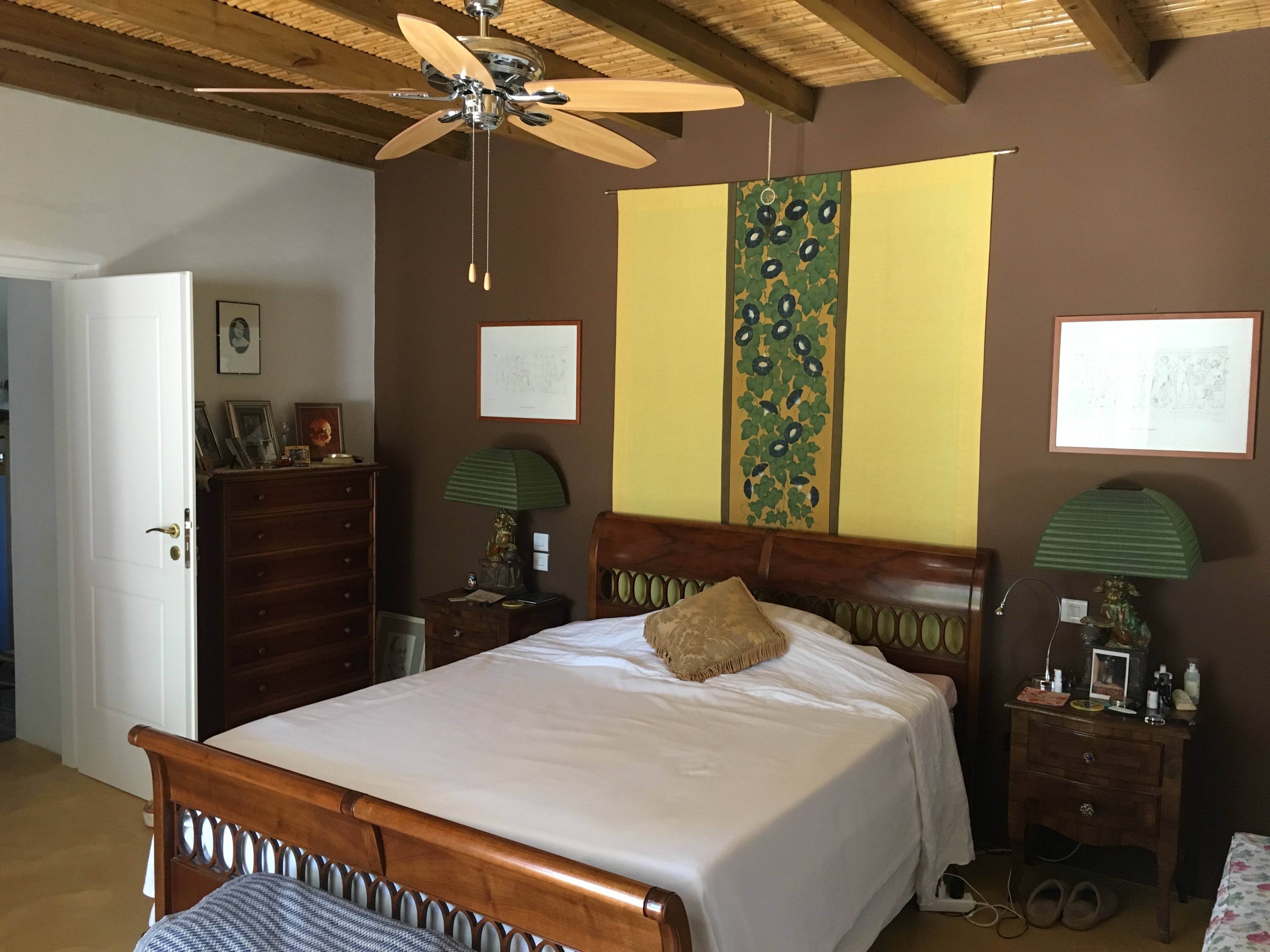 Description
Property comprising Two Houses in Pitsinianika,
Island of Kythera
Guest House
Approx size 155 sq.m.
Age: 18th/19th century.
Walled rear garden; front verandah and garden with view South to Crete.
Main Living room in spectacular (77 sq.m), large 'kamara' with fireplace.
2 bedrooms, 2 bathrooms, Kitchen.
Main House
Approx size 325 sq.m.
Age 19th/20th century Neoclassical + older main 'kamara' and modern additions.
Large walled rear-garden and small walled front-courtyard with verandah.
Pool of water and water-fountain separating two properties.
Large outdoor dining area.
Main Kitchen/living roon in large 'kamara'.
3 bedrooms (of which, 1 on upper floor), 2 bathrooms + dressing-room.
Hall-way with original painted ceiling and tiled floor of c. 1900.
Study with fire-place.
Upper floor: Salone with marble balcony  and 'Gallery room' and 1 bedroom.
Dovecote and storage building.
Communal to both
Outside driveway area and gravel sweep, with wide views to North, West and East.
Car-port for two cars.
Total land area of property, with two houses, approximately 2,300 sq.m.
Underfloor radiant heating and cooling throughout both properties (except for adjunct buildings)
Electricity 3-phase.  Telephone, internet throughout.
Mains water and two large cisterns for watering gardens.
Septic tank drainage.
The interiors have been restored to the very highest standard and with special fitments throughout by present owner who is an Art & Architectural Historian and writer.
Price on application