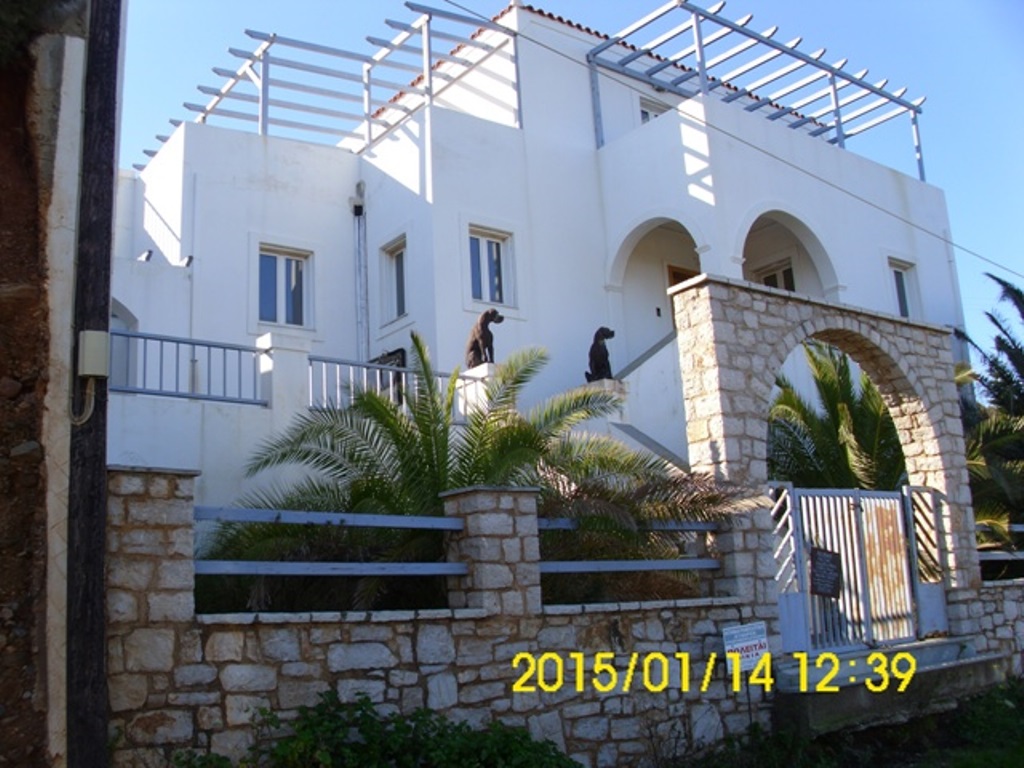 Featured
Description
PROPERTY IN KYTHIRA, INSIDE THE SETTLEMENT AGIA PELAGIA.
The total area of ​​the plot is 1,942.58 m² and there are:
• Two-storey house with an area of ​​255.65 m²
• Landscaped garden
• Private Church 4.68 m²
• Garage
• Outdoor barbeque and seating area
The house [unfinished, never inhabited] has:
On the ground floor
• 2 bedrooms
• 2 bathrooms
• Washer dryer
• Warehouse
On the first floor
• 3 bedrooms
• 2 bathrooms
• Kitchen with balcony
• Dinning room• Kitchenette & bar
• 3 terraces
LOCATION & USEFUL INFORMATION
The island of Kythera is located at the southern tip of Greece between the Aegean and the Ionian. It is a unique island of special natural beauty and rich cultural heritage. It combines everything: enchanting beaches, mountainous and coastal villages, castles, Byzantine monuments and unique paths in nature through forests with age-old trees, waterfalls and caves.
Agia Pelagia is one of the largest villages of Kythera and the second port of the island overlooking Elafonisos and the Peloponnese. The house is on a high point overlooking the whole village and the sea. The beach can be reached on foot where you will find supermarkets, patisserie, cafes, taverns / restaurants, tourist shops and organized beach for swimming. In a very short distance there are many more beaches while a day trip to Elafonisos is always a good idea. The distances by car from the house are as follows:
• River, the largest village on the island (market, pharmacy, entertainment): 15 '
• Hospital: 17 '
• Airport: 30 '
• Port: 45 '
• Capital: 45 '
Asking price € 500.000,00
More agent properties